Posts for tag: tooth decay
By Lon Thurman, DDS, PC
August 29, 2019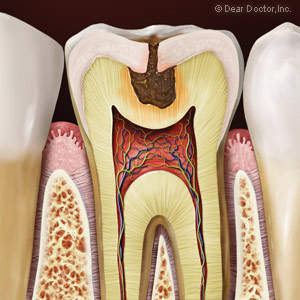 Humanity has been waging war against tooth decay for millennia — with this relentless opponent often getting the better of us.
Over the last century, however, significant treatment advances have turned the tide of battle in our favor. Perhaps the greatest of these advancements is our deeper grasp of the disease process — new understandings that have altered our treatment strategy. Rather than wait for cavities to occur and then repair the damage, we now focus on stopping the damage from occurring in the first place.
Prevention starts by reducing factors that contribute to tooth decay. We can signify these detrimental factors with the acronym BAD:
Bad Bacteria. Millions of bacteria inhabit our mouths at any one time, but only a few strains produce the acid that causes decay. We want to reduce their population by removing dental plaque (where they feed and grow) through daily brushing and flossing, and, at a minimum, semi-annual office cleanings.
Absence of Saliva. This important fluid neutralizes acid and strengthens tooth enamel. Some people, however, suffer from reduced saliva flow. We want to find the cause (for example, a side effect of certain prescription drugs) and then improve saliva flow.
Dietary Habits. A diet heavy in sugar and acid (particularly sodas and soft drinks) gives bacteria a ready food source and increases the mouth's acidic level. Chronic high acid levels in particular are often too great for normal saliva flow to overcome and neutralize. Reducing the amount and frequency of these food items creates a healthier oral environment.
Reducing BAD factors is only half of our prevention focus. We also want to promote SAFE factors that enhance tooth health and strength: Sealants, especially for children, that shield tooth surfaces from decay; Antimicrobial rinses that target and rid the mouth of acid-producing bacteria and give healthy bacteria room to develop; Fluoride, a proven enamel-strengthening chemical available in dental products, many drinking water systems and as a topical application in dental offices; and an Effective diet that's rich in nutrients and low in sugar and acid as already mentioned.
Keeping the focus on reducing BAD factors and promoting SAFE factors will greatly increase your chances of personally winning the war against tooth decay.
If you would like more information on the prevention and treatment of tooth decay, please contact us or schedule an appointment for a consultation. You can also learn more about this topic by reading the Dear Doctor magazine article "Tooth Decay: How to Assess Your Risk."
By Lon Thurman, DDS, PC
March 22, 2019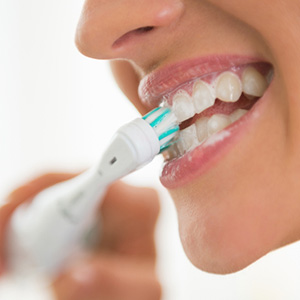 If your dentist found tooth decay on your last visit, you might have been surprised. But tooth decay doesn't occur suddenly—it's a process that takes time to unfold.
It begins with bacteria—too many, that is. Bacteria naturally live in the mouth, but when their populations grow (often because of an abundance of leftover sugar to feed on) they produce high amounts of acid, a byproduct of their digestion. Too much acid contact over time softens and eventually erodes tooth enamel, making decay easier to advance into the tooth.
So, one important strategy for preventing tooth decay is to keep your mouth's bacterial population under control. To do that, here are 4 common-sense tactics you should perform between dental visits.
Practice daily hygiene. Bacteria thrive in dental plaque, a thin film of food particles that builds up on teeth. By both brushing and flossing you can reduce plaque buildup and in turn reduce disease-causing bacteria. In addition, brushing with a fluoride toothpaste can also help strengthen tooth enamel against acid attacks.
Cut back on sugar. Reducing how much sugar you eat—and how often –deprives bacteria of a prime food source. Constant snacking throughout the day on sweets worsens the problem because it prevents saliva, the body's natural acid neutralizer, from reducing high acid levels produced while eating. Constant snacking doesn't allow saliva to complete this process, which normally takes about thirty minutes to an hour. To avoid this scenario, limit any sweets you eat to mealtimes only.
Wait to brush after eating. Although this sounds counterintuitive, your tooth enamel is in a softened state until saliva completes the acid neutralizing process previously described. If you brush immediately after eating you could brush away tiny particles of softened enamel. Instead, rinse your mouth out with water and wait an hour for saliva to do its work before brushing.
Boost your saliva. Inadequate saliva flow could inhibit the fluid's ability to adequately neutralize acid or provide other restorative benefits to tooth enamel. You can improve flow with supplements or medications, or by drinking more water during the day. Products with xylitol, a natural sugar alternative, could give you a double benefit: chewing gums and mints containing it could stimulate more saliva flow and the xylitol itself can inhibit bacterial growth.
If you would like more information on staying ahead of tooth decay, please contact us or schedule an appointment for a consultation.
By Lon Thurman, DDS, PC
October 02, 2018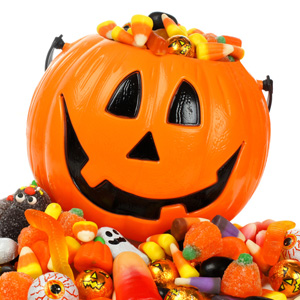 Watching your kids dress up in cute, spooky costumes and go out trick-or-treating can be a real thrill. But thinking about the dental damage caused by eating all those sweets might just give you the chills. So is it best to act like a witch and take away all the candy from those adorable little ghosts and goblins?
Relax! According to experts like the American Dental Association, it's OK to let kids enjoy some sweet treats on special occasions like Halloween—especially if they have been taking good care of their oral hygiene all year long, by brushing twice each day and flossing once every day. But to help keep cavities away from those young smiles, there are some things parents (and everyone else) should understand.
Cavities—small holes in the tooth's outer surface that result from the decay process—get started when bacteria in the mouth feed on sugar and produce acids. The acids eat away at the hard enamel coating of teeth. If left untreated, decay will eventually reach the soft inner core of the tooth, causing even more serious damage.
There are several ways to stop the process of tooth decay. One is to take away the sugar that decay bacteria feed on. Because this ingredient is common in so many foods, it's hard to completely eliminate sugar from the diet. Instead, it may be more practical to limit the consumption of sweets. For example, if kids are only allowed to eat sugary treats around mealtimes, it gives the mouth plenty of "downtime," in which healthful saliva can neutralize the bacterial acids. It also helps to avoid sweets that stick to teeth (like taffy or gummy bears) and those that stay in the mouth for a long time (like hard candy).
Another way to help stop tooth decay is by maintaining top-notch oral hygiene. Decay bacteria thrive in the sticky film called plaque that clings stubbornly to the surfaces of teeth. Plaque can be removed by—you guessed it—effective brushing and flossing techniques. While it's a good start, brushing alone won't remove plaque from the spaces between teeth and under the gums: That's why flossing is an essential part of the daily oral hygiene routine. Helping your kids develop good oral hygiene habits is among the best things you can do to fight cavities.
And speaking of habits, there are a few others that can help—or hurt—your oral health.  For example, drinking plenty of water keeps the body hydrated and benefits oral health; but regularly drinking soda and other sweetened or acidic beverages greatly increases the risk of tooth decay. And seeing your dentist on a regular basis for professional cleanings and routine checkups is one of the most beneficial habits of all. Working together, we can help keep tooth decay from turning into a scary situation for kids—and adults too.
If you have questions about cavity prevention or oral hygiene, please contact our office or schedule a consultation. You can learn more in the Dear Doctor magazine articles "How to Help Your Child Develop the Best Habits for Oral Health" and "Tooth Decay—How to Assess Your Risk."